Invent how to invent:
BIG-MAP for accelerated battery development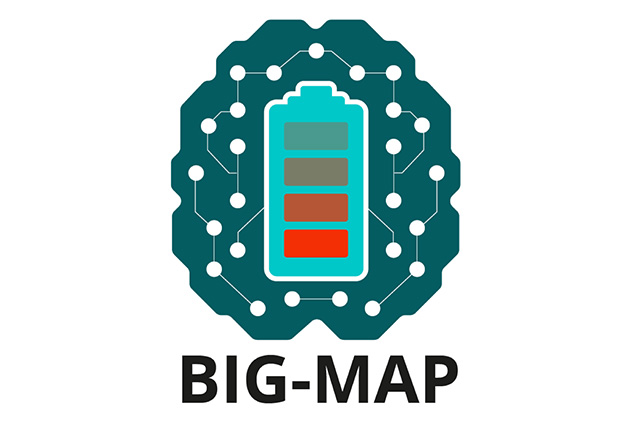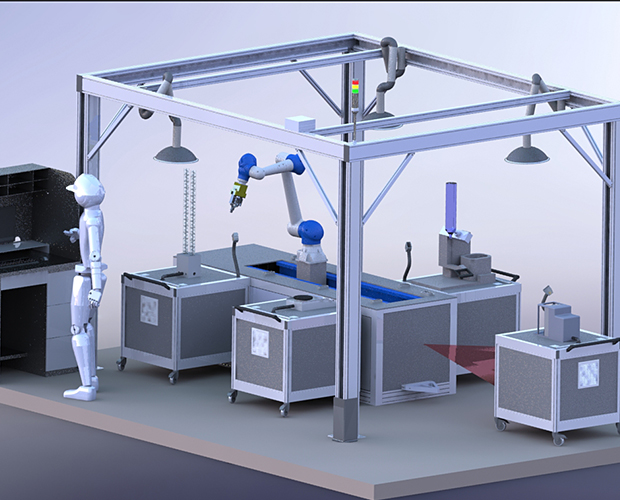 The EU project BIG-MAP (Battery Interface Genome – Materials Acceleration Platform), aims at accelerating the speed of battery development by changing the way of inventing, so that future sustainable and ultra-high-performance batteries can be developed 10 times faster than today. Using machine-learning algorithms coupled with physical models and data it will – for example – be possible to predict the durability of a new battery in a fraction of the time it has taken so far. This can be done through large-scale computer simulations, experiments and tests that are continuously evaluated without human intervention.
The Fraunhofer R&D Center Electromobility and the Expert Group for Laboratory Automation at the Fraunhofer ISC contribute their knowledge concerning laboratory automation for material synthesis and development. "In the BIG MAP project we will develop a modular robot system starting with the synthesis of protective coating materials. Our ambition is to have this framework acting as a physical interface in the more and more digitized materials development of the future", says Dr. Henning Lorrmann, Head of the Fraunhofer R&D Center Electromobility.
The BIG-MAP infrastructure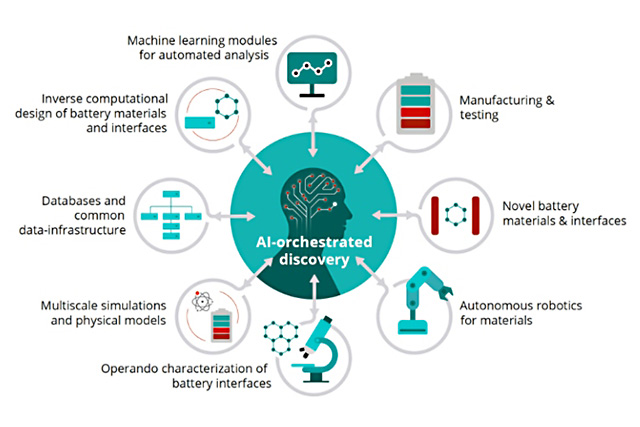 © DTU
Funding authority:
EU H2020
Project duration:
9/1/2020 – 8/31/2023
Project coordinator:
Danmarks Tekniske Universitet DTU
Partners:
BIG-MAP partners represent 15 countries and 34 partners including 15 universities, 9 research institutions, 3 large-scale facilities, 6 industrial partners and 1 association