Innovative electrochemical and adsorptive separation technologies
EWA efficient water treatment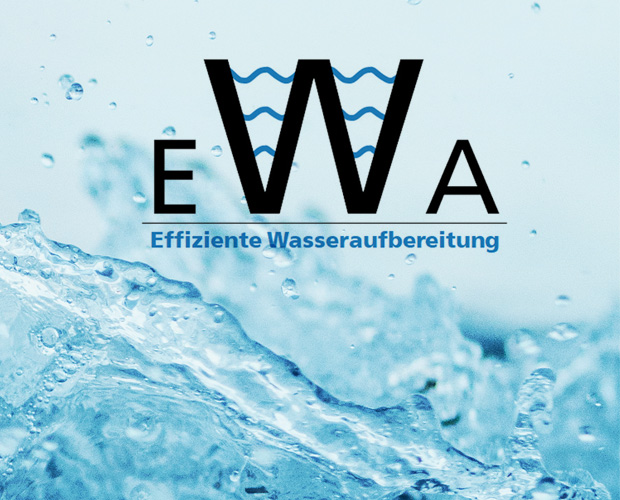 The separation of dissolved valuable substances and pollutants in low concentrations is essential for efficient water treatment and raw material supply. Thus, it is imperative to develop solutions for better separation of heavy metals or drug residues from industrial/clinical wastewater as well as Li concentration for batteries and water desalination for green hydrogen.

Traditional, commercial process water treatment is either oversized, too specific, too costly, or even unsuitable for many small and medium-sized enterprises (SMEs). EWA's solution approach from the Fraunhofer "KMU-Akut" program closes this gap in the market and meets the needs of potential corporate partners through its flexibility, scalability and comparatively low cost. Due to its high adaptability, numerous acute problems from industry can be solved in a targeted manner.
The sub-project "Efficient and sustainable treatment of process water from lithium-ion battery recycling plants" at Fraunhofer ISC aims to improve the use and circulation of process water in the direct recycling of battery cells. In view of the increasing numbers of electric vehicles and the necessary resource-saving recovery of battery materials from "spent" traction batteries, direct recycling and the handling of water play a major role in the sustainability of the process. New efficient recycling processes enable the direct recovery of functional battery materials. However, this also requires large quantities of process water - but the materials are ideally unmixed afterwards and can thus be directly reprocessed into new batteries.